Door-To-Door Marketing Programs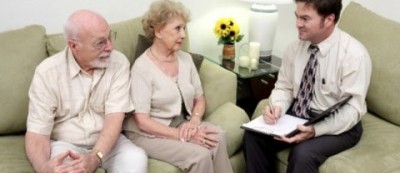 StreetSmart™ is the targeted door to door sales management necessity.
The StreetSmart™ Program is our "street-level" tactic. Hit the right neighborhoods with targeted door-to-door marketing using our radius maps and routed Street Sheets! Available as both an online and offline program.
Lorex provides clients with personalized flyers, targeted Street Sheets and neighborhood maps that allow their sales agent to go door-to-door and contact each prospective customer at their home, providing them with a flyer and answering any questions they might have. The sales agent then uses the provided Street Sheet to record the customer's response, or, if not at home, logs the attempt and schedules another stop at a later date. Use our StreetSmart™ utilities to route and manage sales teams – online or offline. This is grass roots, street-level marketing at its best, creating a customer bond at a local level that goes beyond the normal faceless advertising program.
Build sales routes with our targeted lead data
Assign sales routes
Customize sales language within the program
Deploy sales agents to routes with mobile broadband enabled tablets for real time tracking of
sales activity
Don't have tablets? Deploy sales agents to the field with StreetSheets — low cost but still very effective
Management reports provide the information you need to manage your staff
Want to know more? Click on the Contact Us link on this page for options to speak with a representative or receive more information online.